Using myTab For:
Team
Heddi Cundle - Big Cheese
Heddi has 20+ years as a C'level PR & Marketing Exec - from travel & hospitality to TV, consumer retail, technology and music. A British native, her credentials include co-launching the global phenomenon London Roadhouse Flair Bartending competitions (now in its 13th year); one of the youngest Conference Managers at Marriott Hotels; PR & Marketing Manager with a prominent London based company (top secret) 
in the embryonic years;
Consort Partners
boutique PR & Creative Agency; single-handedly managed all PR & Marketing for 13 individually branded restaurants & bars while creating a successful tourism sales division for Maxwell's Group (UK's largest independent restaurant group) including a UK'wide exclusive Virgin Atlantic Vacation deal. She's lived and worked in London, New York, Los Angeles & San Francisco. Her coverage includes MTV, VH1, USA Today, New York Times, BBC, LA Times, CNN, GQ, Cosmopolitan and a trundle of other major names. Heddi created myTab's concept in 2005 yet had to wait for Facebook to become household names before myTab could launch. Her vision is to stabilize ecommerce, starting with travel. She can also lick her elbow!
Virender Ahluwalia - Chief Number Cruncher
Virender has 20+ years of senior & executive management experience in high growth & early stage environments. Give him a single number and an idea & he'll create a perfect 5 year business plan from it. He believes rounding up to the nearest number is for kids. His outstanding career to date includes CFO at BookRenter (raising $15M+ in equity & debt capital), CEO of FoBaz (an online/retail imaging venture in India), CFO & SVP Business Operations at Shutterfly ($2M to $95M+; went public in 2006 SFLY); Vertical Networks (alpha stage to $20M; acquired by Artisoft); iLogistix ($20M to $500M; acquired by CMGI) and TCC ($5M to $300M; acquired by Seagrams). Principal at The XMedia Group an interim management service provider.
Mandy Norman - UI & UX Web Maverick
Mandy Norman recently received a Bachelor's degree in Web Design & Interactive Media at the Art Institute of California, San Francisco. As a front-end designer/developer with over seven years of web design experience, Mandy's skills include front-end design, graphic design, HTML/CSS, Photoshop, Dreamweaver, Illustrator, Flash and AfterEffects. Her artistic eye for design translates into beautiful websites and graphic design pieces reflecting her understanding of the target market. Her art teacher at the Art Institute of California - San Francisco has claimed Mandy as 'exceptional.' Go Mandy!
Jason Diaz - Chief Security Developer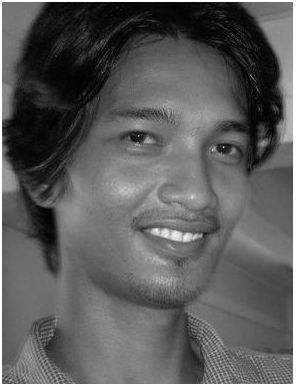 With 12 years of engineering experience, Jason's expertise lies in security policies, web development, customized CMS Engine and Government Processing Data. Jason's covered all security software development angles and financial infrastructures with major ecommerce clients & partners.
Britt Brunke - Social Media Butterfly
Britt has an outstanding resume from working in the hospitality, entertainment and retail industry, including Esprit de Corp and Banana Republic. Her operational, marketing and admin leadership roles have proven Britt as a calm & strategical team player. Britt's ability to wear white coats in the rain, without them getting dirty, is an achievement now on mythical proportions.
Muppet Bundle Cundle - Admin Suppawt
As Admin Suppawt, Muppet is a non sharer of treats and spends hours contemplating naps.