Blog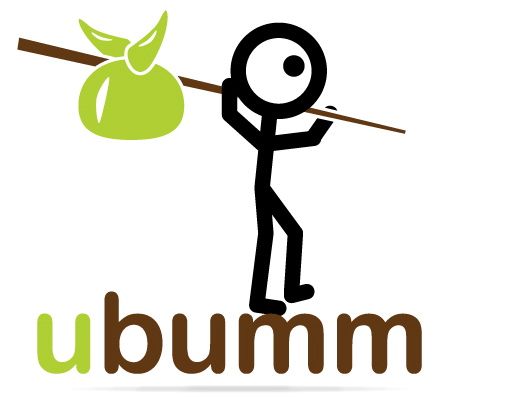 1) Ubumm is a fantastic name – tell us how it came about (knowing it pronounces you-bum)?
Our company's name was more the result of a stutter as opposed to any serious critical thinking. We knew that our focus would be on students, more specifically university students (hence the "u" in ubumm), and that one common misconception about study abroad students is that they are bums. (We should admit that some students live up to that stereotype more than others.) We know, based off of our many years of experience, that the average study abroad explorer is more than a bum.  However, in a certain sense, travelers are always "bummin' around" the world, soaking up new cultures, learning new languages, and meeting new people. In short, it made for a nice play on words.
2) Give us a one sentence, in a nutshell, of what you do and why you're unique.
At ubumm we are developing technology that will fill the gaps in the current study abroad experience, allowing ubies (a.k.a study abroad students, pronounced you-bees) to communicate with each other and their universities in ways that have not been available before.
3) Do you provide one-on-one advice to students or do you provide open information on your website?
Both. Maryann and my strongest passion is providing advice to study abroad students. After nearly nine years of combined experience abroad, we have encountered numerous situations and obstacles in which one-of-a-kind advice was needed. We became immediately aware of the fact that university advisors were not always in a position to answer the questions that our colleagues or ourselves had (i.e. issues pertaining to nightlife, dating, fashion, certain health issues, etc.).
It isn't that universities aren't equipped with a knowledgeable staff, but often times we found that the staff was juggling hundreds of study abroad students at once and therefore had strict guidelines to adhere to. Furthermore, sometimes there were simply questions that we were embarrassed to ask an advisor, perhaps due to an age difference or simply because it didn't feel appropriate.
For example, at one point during my study abroad years a student approached me and asked me how to get the "morning after" pill abroad. This isn't necessarily something that a student would feel comfortable asking their study abroad advisor. That is precisely why we are here. If we don't know the answer, we'll find someone who does!
4) Is the information on your website from you primarily or also from other study abroad businesses?
A large portion of the Q&As are dedicated to issues that we found important and therefore decided to write about. At the same time, we feature a lot of information provided by other study abroad businesses. A good example of this is the Featured Q&A section.
After returning from abroad and doing some research for ubumm, Maryann and I were impressed by the wealth of information and resources that were available to study abroad students. We either became complacent after so many years abroad and stopped looking for tools that could help us, or they magically appeared! We aren't sure, but one thing that we agreed upon is that more students needed to know about the companies that could truly enhance their experience abroad.
5) State two things you didn't expect to happen when you launched Ubumm – one good and one surprise (good or not so good)?
Maryann and I are still very much in the startup phases of our company. Ubumm.com has been a great means of putting us in touch with students and travel companies such as yourself, however our main products include a mobile app and software which are still under development.
That being said, we have been pleasantly surprised at the amount of feedback we have received from students and travel companies. One of the greatest aspects of being involved in the travel industry, and more particular in the study abroad industry, is that 99% of the professionals and students that we have encountered are genuinely PUMPED about what they are doing! The study abroad industry is evolving every day, and we are so excited to be moving with the flow of things and contributing (perhaps in a small way right now) to this growth.
I'd have to say that finding the right mentors and tech team has been the biggest struggle. We found that having the right mentors around you is the greatest asset to launching a start-up. As fresh entrepreneurs we knew that we had a vision to build upon, but part of growing is understanding where your limits are and finding the right people to fill in those gaps. The right mentor will help you acknowledge these gaps without tearing down your idea.
Finding the right tech team has been our other major obstacle. It's kind of like dating. You have to play the field for awhile before you find the right fit. Some make the cut and some don't. Some care more about their bottom line whereas others see their success connected to yours. Nevertheless, we've battled these rough waters for awhile, but we finally feel like we are on the verge of a long term relationship.
6) You have a 'submit a question' feature. What's the most original question you've had so far?
Probably the question submitted by a young lady asking us how she might fit in with her new classmates abroad if she didn't like to party. (
Read the full Q&A.
)The reason this question was so appealing to us was because of how "normal" the question seems, but really how often it is overlooked in study abroad orientations and/or handbooks.
The emotional experience of study abroad, before, during, and after the experience, is so crucial to the student being able to digest the new things that they are learning and apply them to their lives or careers afterwards. Going back to what we said earlier, this is another example of how the student may not have felt comfortable asking a question such as this to their advisor.
7) If there was one piece of advice you'd give to study abroad students, about any topic, what would it be?
Study abroad for as long as you can! I know that class and credit constraints might encourage you to go abroad for only a semester, or even less, but definitely consider staying longer. After graduation "real-life" will hit you like a brick wall, and the constraints you feel at that time will be even more overwhelming. Take advantage of exploring the world NOW, even if it means taking another semester of school to finish. (Trust us, your student loans will not disappear overnight, so what are you waiting for!)
8) What's the one single thing you really miss about study abroad?
The people and the pace of life (I guess those are two things!) Life in Italy may be chaotic, the Italian bureaucracy is enough to suffocate you, and public transportation might go on strike more than once in a day. Regardless of all of this, the people I met along the way shake off these frustrations in a hurry and taught me to "expect the worst, and hope for the best." Not only are these seemingly cynical words great to live by, but they are also great advice for learning how to embrace your experience abroad. As Socrates said, "The only real wisdom is knowing you know nothing."
Submit your questions today! Visit us at
www.ubumm.com
or follow us on our social media
@ubumm
or as a fan on
Facebook
.
You can also follow Maryann and Emily on their respective twitter accounts:
@ubummtransient
and
@ubummbum
.
blog comments powered by

Disqus
Back to Blog